Kearney Group provides integrated financial services including business advisory, accounting, bookkeeping, private wealth management and strategic lending.
Their unique skills and truly holistic capability combines the experience and technological know-how to tackle task based work, with the creativity needed to drive transformation of businesses and households.
Although an innovative, award winning company, the brand and website appeared corporate and dated, hurting their growth and making recruiting difficult in a very competitive talent market.
Our brand idea 'from Logic to Magic' reflects their unique combination of transactional and transformational skills. The fusion of these two is where the most value is added.
These ideas of logic, magic and transformation drive the visual and verbal expressions of the brand.
Illustrating our point of difference
Being pioneers in their industry, Kearney Group needed to look different than the rest of the financial sector which heavily relies on aspirational images of retired couples walking along the beach or cheesy metaphoric stock imagery.
If you're going to talk about going from Logic to Magic, illustration seemed a fitting approach.
Rather than use a single illustrator whose style becomes a default look for the brand, we worked with three stylistically different illustrators (Elin Matilda, Ben Sanders and Kim Lam), united by a common approach.
Icons which echo the new logo were created to reflect different services and new staff photography by Mark Roper feels contemporary, honest and approachable.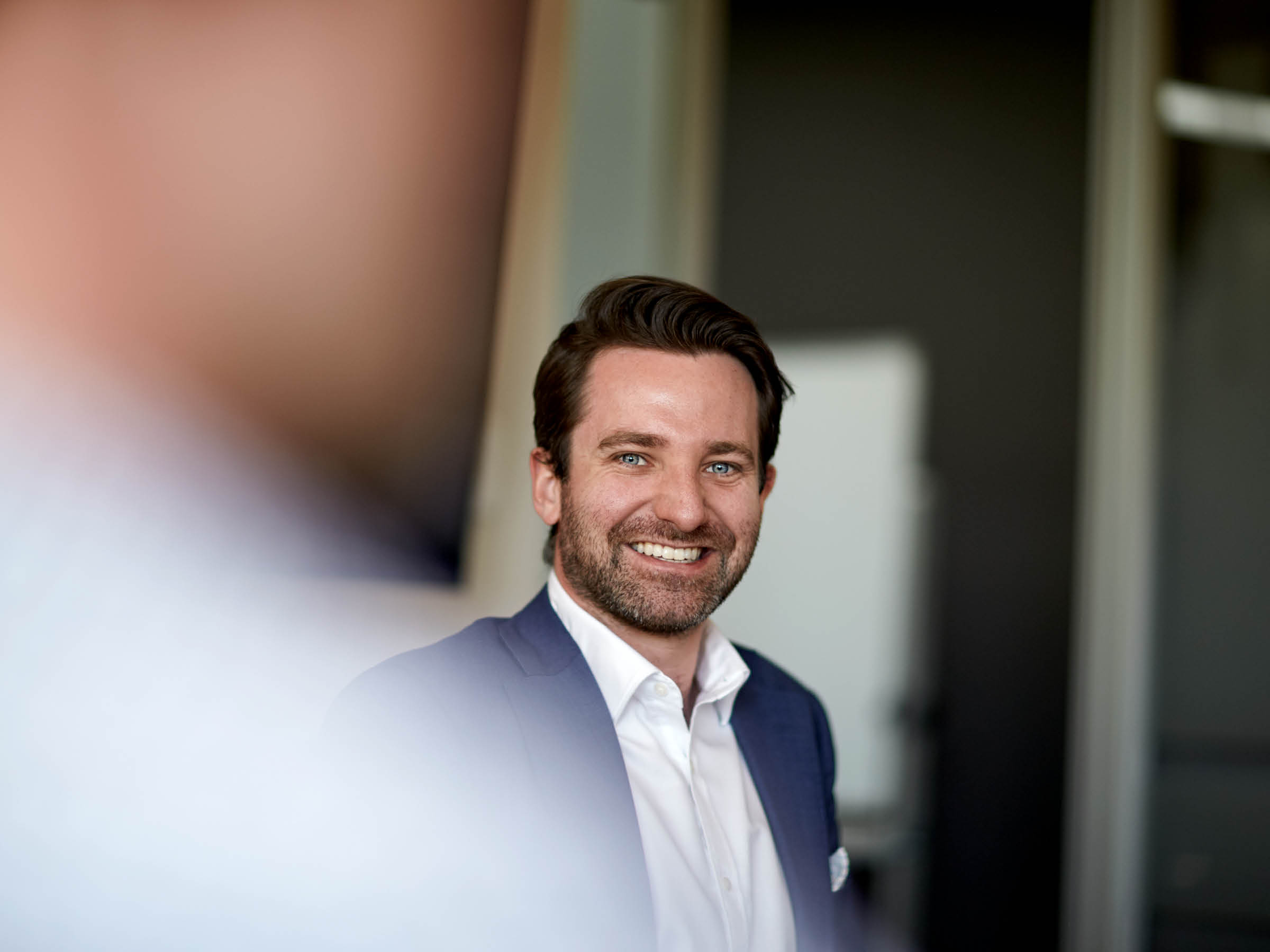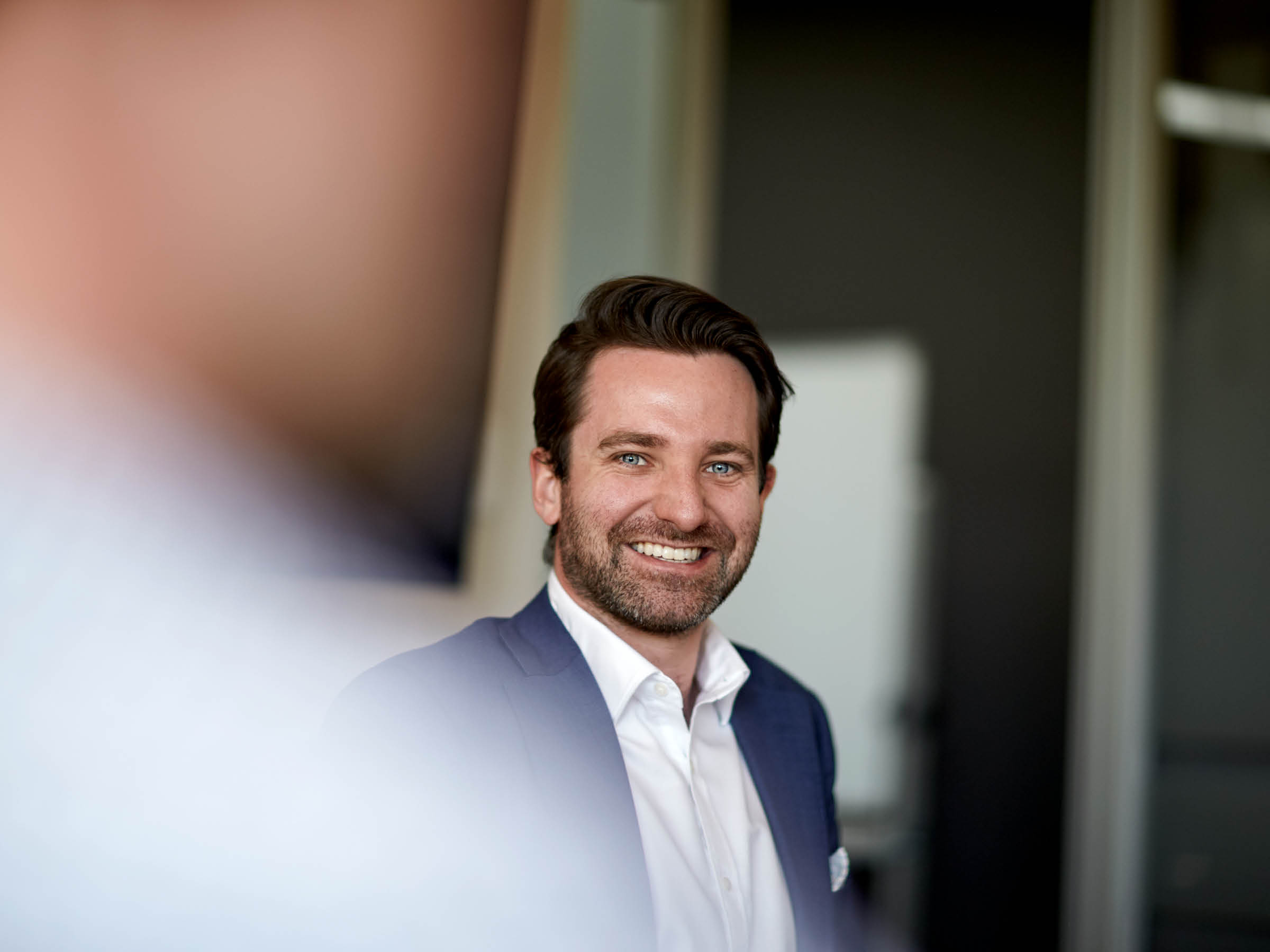 Transforming Kearney Group's workplace
With an office space the business is likely to outgrow in the near future, we were tasked with bringing the brand into the built environment through impactful, but affordable, gestures.
A backlit hero sign introduces the new logo in the lobby. Illustrations break up the space as both large murals and framed posters. Graphic lines morph from straight to dynamic across large spans of glazed panel.
To demonstrate the dramatic change Kearney Group help their clients to achieve, we created a number of case studies in both printed form and as a film series.
Named 'Transformational stories', these short films, created with Burning House, are intimate portraits of individuals and the businesses they run.
"I am ecstatic with what's been achieved. Our brand and website finally reflect what we do. I really appreciated the skill, patience and professional approach."