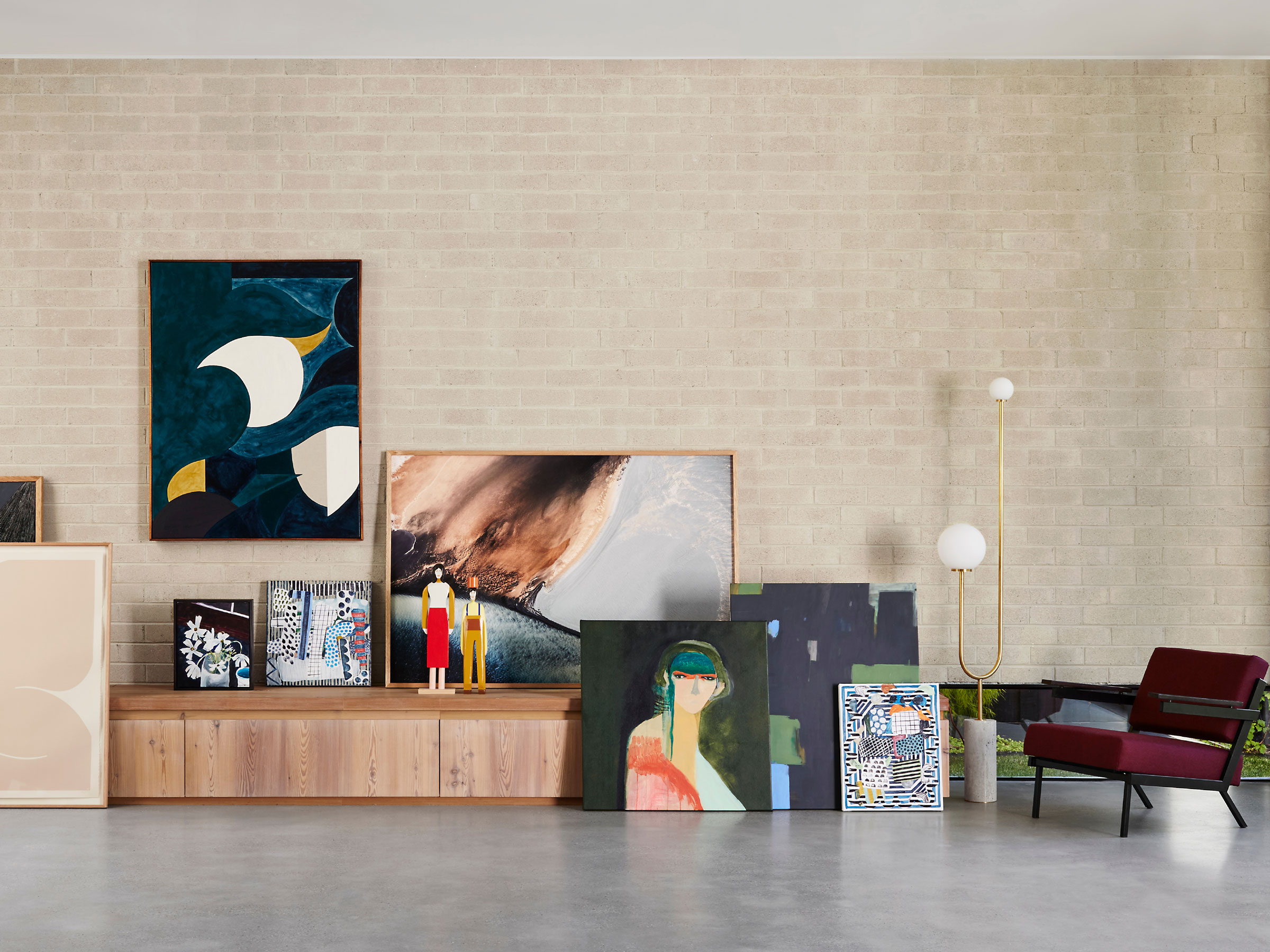 Vintage meets contemporary
Vintage meets contemporary
Modern Times is an Australian design store that uniquely pairs vintage European design furniture with contemporary Australian art and design. Self-titled initially needed to create strong cut-through for the pop-up shops in what is a competitive lifestyle marketplace. These original campaigns promoting the pop-up shops drew on European modernist influences, strong graphic statements that indicated the product and the bold style in which it would be displayed.
Modern Times has since grown from nomadic start up to contemporary Australian art gallery and design destination with sell out exhibitions, talks, workshops and events.
Throughout this period, Self-titled has provided ongoing brand consultation, creating the visual identity, website and eCommerce solution, as well a ongoing marketing communications.
A website that mirrors the in-store experience.
Self-titled created a digital presence that reflected the in-store experience – somewhere customers could stay informed, engage with events, learn, and shop the extensive range of contemporary art, design objects and furniture.
Designed as a mobile-first experience, the new website and webstore empowered Modern Times to continue to grow its presence in the Australian design community and most importantly, its online revenue.
A large part of the Modern Times experience revolves around an ever changing series of exhibitions, talks and workshops. Self-titled has created print and online campaigns for many of these sell-out events.
The online expression of the exhibitions was a key consideration of the new website. An integrated system, includes profiles, interviews, galleries and pre-sale applications.
"Self-titled created a strong and identifiable brand that reflects our values and has been integral to our growth."